Izzy Holdstein/Managing Partner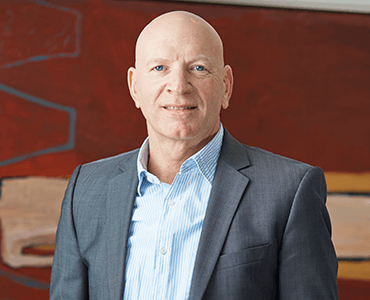 Phone03-6910330
Fax03-6919533
Izzy is one of the founders of the firm and serves as a managing partner since the firm's foundation in 1991.
Since Izzy's admission in 1988 and during the many years of practicing law, Izzy had accumulated vast experience in commercial litigation and local and international complexed transactions in variety of fields of commercial law. Izzy lead large scale transactions in a variety of aspects of commercial law, and provided legal consultancy to huge technology, construction and infrastructure projects in Israel and abroad.
In the last years, Izzy successfully lead many complexed mergers and acquisitions, such as: representing Australian investment funds, transactions for purchase of companies (private and public) in Israel and abroad, representing companies and agriculture companies in the irrigation, agriculture, medical and water industries. Izzy also provided legal consultancy to large scale technology and infrastructure projects in Israel and abroad (such as, projects for the construction of the leading semi-conductor fabrication facilities in the Middle East; a project for the installation and set-up of cooling towers in one of the biggest dairies in Israel; construction/refurbishment of power plants abroad; construction of a factory for manufacturing railway wagons abroad; construction of an optical fibers factory abroad; construction of facilities in an Israeli air-force basis (for the US army); construction of a natural gas power plant in Israel; projects in water and irrigation fields (including in Africa in several countries); project for the establishment of a digital insurance company; etc.).
Izzy also provide personal legal consultancy to businessmen and companies in investments and financial initiatives and transactions with institutional investors and also traditional industrial companies in a variety of fields.
Izzy accompanies tourist companies and hotels in Israel in transactions with worldwide leading hotel chains (management agreements, franchise, brand, etc.).
In the past 3 decades, since Izzy's admission in 1988,  Izzy conducted litigation in all jurisdictions in a wide range of civil and commercial disputes, including control disputes in companies, securities claims, class action claims, arbitrations, real estate claims, inheritance claims, etc.
Additional background: Izzy served as an officer in the armored corps, and is a vigor participant in endurance sports. In the past years Izzy successfully completed various competitions such as iron man, ultra-marathons, trans-alp (bicycle), etc.
Admissions: Israeli Bar, 1989
Education: Tel-Aviv University, LL.B. (1988)
Languages: Hebrew, English