Saar Bengal/Partner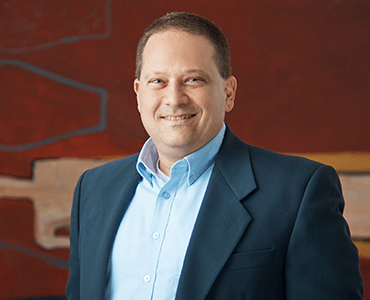 Phone03-6910330
Fax03-6919533
Saar joined the firm in 1998 and has been a partner since 2005. Saar specializes in managing complex commercial transactions, especially in the fields of finance and venture capital (including investments, venture lending, mezzanine financing), banking, industry, high-tech, technology, projects and hotels. Saar has extensive experience in the ongoing representation of corporations from the banking world, venture capital funds, companies and commercial entities in Israel and abroad.
Among the financing and banking transactions he handled, Saar led the legal process of establishing and accompanying Bank Leumi's start-up financing activity, and a long list of financing transactions of Bank Leumi. Saar has led a large number of transactions for the extension and receipt of a wide range of significant financings (including investments, AR Financing, Venture Lending, options, convertible notes and more), for and involving a wide range of companies and entities, including venture capital funds, and bodies from the banking and insurance worlds. Saar has also represented Bank Leumi in transactions in the fields of ATMs and clearing activities. Saar has extensive experience in representing companies in transactions with banks, in Israel and abroad, concerning a variety of banking services (including: future transactions; derivatives transactions; exchange transactions; LC; and more).
Saar also has considerable experience in leading transactions and projects in the fields of technology, software and complex computer systems. Some examples of these projects and transactions are: technological projects of Bank Leumi, including a project for setting up the Bank's new Internet system, a project for the implementation and assimilation of a computerized system for electronic signatures, a project concerning computerized system for investment consulting, and a project concerning a digital system for signatures verification; ERP systems; computerized graphics systems; CRM systems; voice analysis system; and more.
In addition, Saar handles transactions for the purchase and sale of companies and of activities and assets, in Israel and abroad. Among others, Saar has led several transactions of industrial companies with international operations to purchase and sell activities and assets in the US and Romania.
Saar has extensive experience in leading the legal aspects of a wide range of transactions and projects in the industrial and commercial sectors, including water projects, plastics transactions, and more.
Additional background: Saar serves as an officer (Major) on Reserve Duty, practices triathlons, has a black belt in karate and judo, has a diving license, and plays the piano.
Admissions: Israeli Bar, 1998.
Education: Bachelor of Law (cum laude) from the Tel Aviv University.
Languages: Hebrew, English.