Hagay Shalev/Managing Partner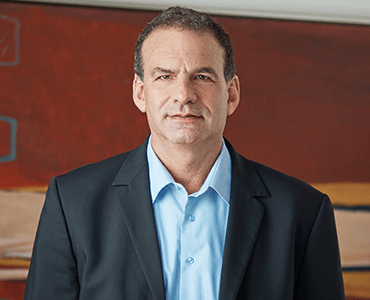 Phone03-6910330
Fax03-6919533
Hagay is one of the founders of the firm and serves as a managing partner since the firm's foundation in 1991.
During more than 3 decades, since Hagay's admission in 1988, Hagay conducted local and international complexed transactions in a variety of fields of the commercial law, and litigation in all jurisdictions in a wide range of civil and commercial disputes, including control disputes in companies, securities claims, class action claims, arbitrations, administrative law, etc.
Hagay successfully lead numerous large scale law-suits that left a substantial mark in the Israeli law in both commercial and administrative law, including winning a class action that was considered for many years as the biggest winning class action in Israel. Hagay also successfully represents defendants in class action law-suits, and such successes lead to some of the more significant rulings in Israel in class actions. Hagay has also vast experience in administrative petitions that lead to winning huge tenders and far reaching achievements in all jurisdictions, including the supreme court. Hagay also represented clients in company and banks control disputes, that ended in wining judgments in the supreme court; etc.
Hagay has vast experience also in the transaction in the following fields: technology, hi-tech, securities, real estate, financing and M&A's. Hagay successfully conducted large scale and complexed transactions, and among his clients are banks, investment entities, local and international leading companies. Among others, Hagay lead the legal services in establishing Bank Leumi's start-up unit, and the ongoing legal advice since then (including various transactions in the various aspects in which the start-up unit acted). Hagay also lead complexed transactions for purchase and operation of computer and technological systems for banks and companies.
Hagay's extensive experience and knowledge, both in litigation and commercial transactions, are implemented by him in the ongoing advice he provides to the firm's clientele.
Additional background: Hagay served as an officer in the armored corps, and during his army reserve service, Hagay was an instructor in the IDF's leadership academy for commanders and officers.
Admissions: Israeli Bar, 1988
Education: Hebrew University of Jerusalem, LL.B. (1987)
Languages: Hebrew, English