Mike Biton/Partner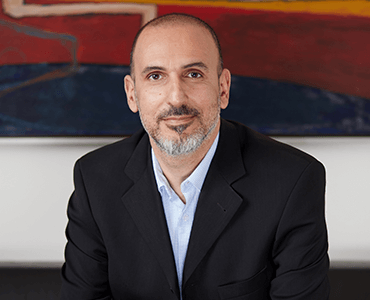 Phone03-6910330
Fax03-6919533
Mike joined the firm in 2004 and has been a partner since 2009. Mike has vast experience in commercial litigation (in all instances) and in a variety of aspects of large scale infrastructure, energy and construction projects in Israel and abroad, and he manages this field in the firm.
In the recent years, Mike successfully lead the legal consultancy for numerous large scale technology and infrastructure projects in Israel and abroad, such as, projects for the construction of the leading semi-conductor fabrication facilities in the Middle East; construction/refurbishment of power plants abroad; construction of a factory for manufacturing railway wagons abroad; construction of an optical fibers factory abroad; construction of facilities in an Israeli air-force basis (for the US army); construction of a natural gas power plant in Israel; Solar power projects; Reconstruction of a refinery in Ashdod; Construction of pumped-storage hydroelectricity power plants in Israel (Manara and Gilboa); Construction of a natural gas power plant in the Dead Sea Works; Projects in the water field; etc.
Mike has also extensive experience in commercial litigation in all instances and in a variety of aspects, such as commercial disputes, including in connection with projects and construction; control disputes in companies; class action claims; arbitrations; real estate claims; administrative petitions and tenders; disputes between networks and retailers/franchisees; etc.
Additional background: Mike is a lieutenant colonel in the army (reserve duty). In his army services mike served as a battalion commander and at these days Mike is the lieutenant commander of a division's artillery forces.
Admissions: Israeli Bar, 2002.
Education: College of Management, Rishon Le-Zion, LL.B.
Languages: Hebrew, English.